Lawn Maintenance
We've got you covered from lawn mowing to yard cleanups.  Our lawn maintenance services compliment our lawn fertilization, aerating, and composting services perfectly!
If you're looking for a company to handle the lawn maintenance, you've likely put a lot of time and effort into your lawn. The team at Soto's Lawn and Tree Service can keep your yard looking beautiful!
Lawn Mowing Service
Mowing of your entire lawn
Trimming and edging of borders
Grass clipping cleanup
Weekly, bi-weekly, or 1-time mowing services available
Professional equipment
Unmatched communication
Fair pricing
100% satisfaction guarantee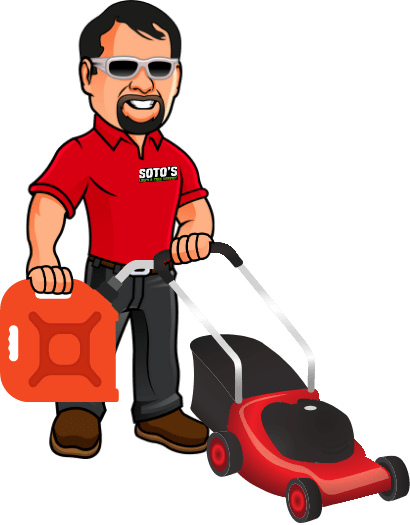 Where a Mowing Service is Never Just a Mow
Anyone with a lawn mower can mow a lawn, but it takes the right gear and attention to detail to get real professional results.
Every lawn mowing service includes mowing, trimming around all obstacles, edging all sidewalks, walkways, and driveways, and blowing away all clippings.
When we're done maintaining your lawn, it'll look better than ever!
We're Located in San Antonio
We're proud to call San Antonio home! We service North West San Antonio and Bexar County.
The Mowing Season
Everyone knows that Texas stays warm! While our mowing season usually runs from March to October, we're happy to mow during the "cold" months if needed.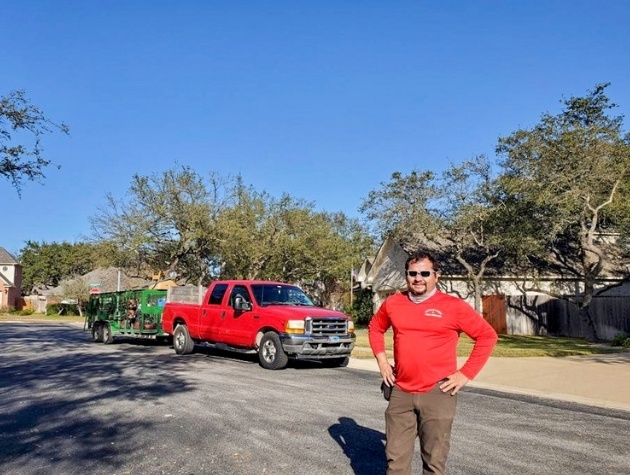 Yard Cleanups and Leaf Removal
You can't expect a superior cut from subpar gear.
That's why we only use commercial-grade equipment here at Soto's Lawn and Tree Service. We use several high-quality lawnmowers from Toro and Briggs and Stratton. This allows us to keep our blades sharp and our tools in peak condition so every cut is the best cut. 
Worried that large commercial mowers might damage your lawn? Don't be! Our lawn mowers come in a variety of sizes so we can always thoroughly cut your lawn no matter the size of your lot without the risk of damaging your turf.
We don't just mow lawns though!  Hire Soto's Lawn and Tree Service to cleanup your yard, pull weeds, remove leaves, and more. 
How much does lawn maintenance cost?
Our pricing varies depending on the size of your lot and which services you'd like us to perform for you. Request a free, no-obligation quote from us today!
Soto's Lawn and Tree Service offers lawn mowing in San Antonio and nearby. If you are looking for a lawn mowing company to show up on time, deliver the best cut possible, and provide excellent customer service, you're going to love us.
Lawn Maintenance Quote Request Form