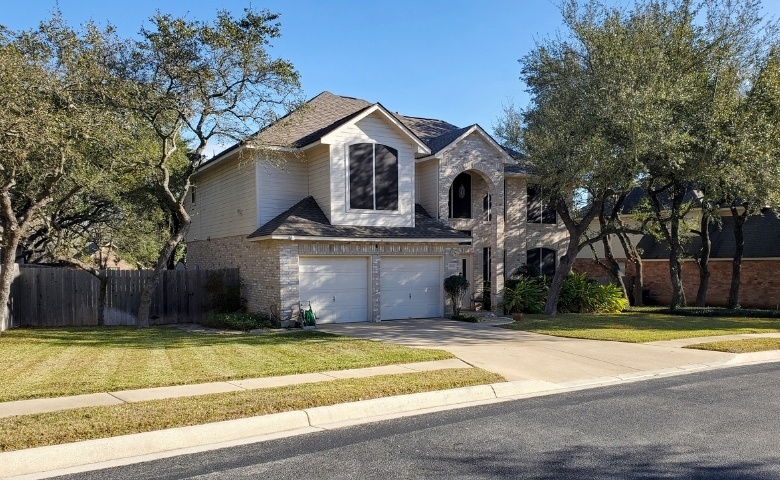 Lawn Care
Lawn fertilizing and weed control are not the only lawn care services offered by Soto's Lawn and Tree Service.
We also provide aerating and seeding services along with compost topdressing.  Fertilizing a lawn can go a long way, but sometimes more advanced lawn care services are needed to get your lawn to where you want it to be.  We're up for the challenge!
Our Lawn Care Services Include
Lawn Fertilizing
Weed Control
Aerating and Seeding
Compost Topdressing
Let us keep your lawn looking as amazing as possible!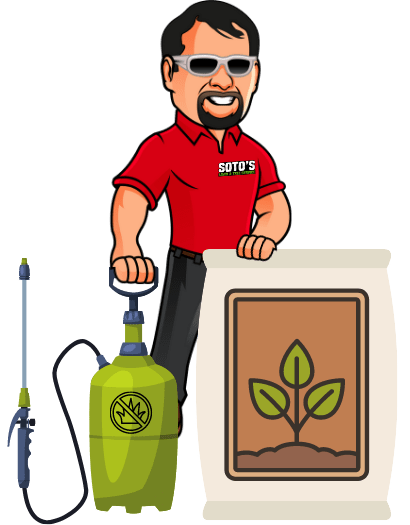 Supporting Healthy, Beautiful Lawns
You've achieved the lawn of your dreams, now lets keep it that way!
Soto's Lawn and Tree Services offers the services you need to keep your landscape looking its best regardless of the season.
We can help you keep your lawn free of debris and leaves, keep your lawn green and lush, or keep your landscape beds, shrubs, and plants neat.
We'll do more than keep your lawn looking great, we'll also keep it healthy. Our employees are trained to spot potential issues before they start and alert you to how you can stop lawn issues before they start.
San Antonio's Lawn Experts
We have the experience and know-how to care for your lawn properly! 
When should I aerate my lawn?
In Texas, we have warm-season grasses.  The most beneficial time of the year to aerate your lawn is late spring or early summer.
How much does lawn care cost?
No two lawns are alike. Contact us today for a free estimate specific to your lawn care needs.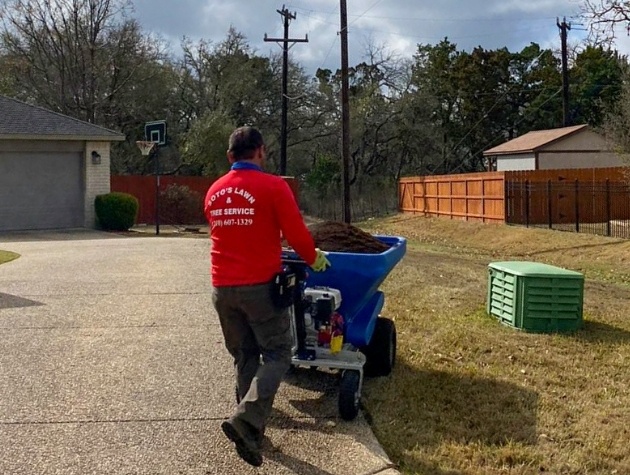 Pre-Emergent Weed Control
Don't let weeds ruin the look of your lawn.
Our landscaping services aren't just limited to mulch installation. We proudly offer pre-emergent weed control services in North West San Antonio and Bexar County. Pre-emergent weed control stops weeds before they have a chance to grow. Without weeds competing for space and nutrients, your lawn will be healthier, thicker, and lusher.
Pre-emergent weed control will be applied to your lawn in Spring and Fall to protect against seasonal weeds. All herbicides are applied by trained professionals who know how to target weeds without damaging your lawn.
Compost Topdressing
Sometimes weed control is not enough.  That is why we also offer aerating and seeding services and compost topdressing services.
Fertilizing and controlling the weeds in your lawn is great for maintaining a well established lawn.  If your lawn suffers from poor soil quality or thin or bare areas in the turf, we can address these issues with aerating and seeding or compost topdessing.
Some lawns will require all 3 services (lawn treatments, aerating, and topdressing) to achieve the desired results.  Call Jose Soto today to get his expert opinion on what your lawns needs.  All of our quotes are provided free of cost and with no obligation.
Lawn Care Quote Request Form