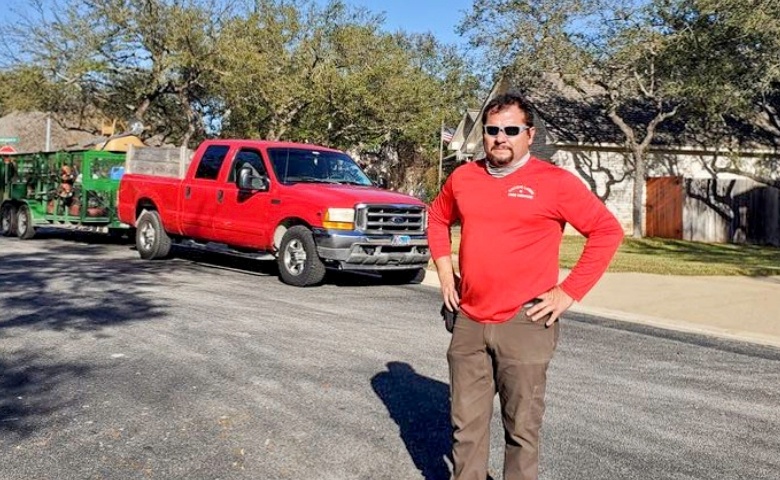 You have questions, we have answers!
If you don't find the answer to your specific question below, feel free to contact us! Email, call, or fill out any form on our website to get in touch with us.
Below we have provided the most common questions and answers we have received below for your reference. 
Why should we choose Soto's Lawn and Tree Service?
When you hire Soto's Lawn and Tree Service, you're hiring a company you'll want to stick with for the long run. Your services will always be performed to the highest standards possible by a team of local professionals.
What is included with lawn mowing?
A lawn mowing service is never just a lawn mowing service with Soto's Lawn and Tree Service!
We mow the grass, edge around all sidewalks, walkways, and driveways, and blow away all clippings to leave your lawn looking better than ever.
How much is lawn care?
Our prices vary depending on the size of your property and which services you'd like us to perform. Contact us for a free estimate and we can provide exact pricing.
Please note, there is an additional charge for overgrown lawns so we can really focus on whipping your landscape back into shape.
Do your employees wear a uniform?
Yes! All employees wear branded shirts. You'll always know exactly who is on your property with just a glance.
Are estimates really free to request?
Yes! Our estimates are always free and come with no obligation. You can't make an informed decision without an estimate. Even if you choose another lawn and tree service company, you'll never owe us anything for an estimate.
Is Soto's Lawn and Tree Service licensed and insured?
Yes. Soto's Lawn and Tree Service is a licensed and insured company.
What happens if it's raining or has recently rained too much to perform my service?
In the event that weather prohibits service, we at Soto's Lawn and Tree Service will contact and reschedule your services.
Can I get a call, text, or email the day before my service?
We're happy to notify you by text or email on the day your services are scheduled to be performed.
What are my payment options?
We accept payments in the form of cash, debit, and all major credit cards.
When is my payment due?
When your services are complete, we'll send you an invoice to be paid before the date of your next scheduled services.
You may pay online or in person.
My fence is locked…How does Soto's Lawn and Tree Service handle this?
We understand that leaving your gate unlocked makes many people uncomfortable. Please let us know how we can gain access to your property and we'll make it happen.
You have our word we'll never forget to close your gate behind us once we're finished!
What is Soto's Lawn and Tree Service's response to COVID-19?
We're taking the health of our customers and our employees very seriously. Read more about the steps we're taking in our COVID-19 Update.